Growing Up with Cerebral Palsy: The Teenage Years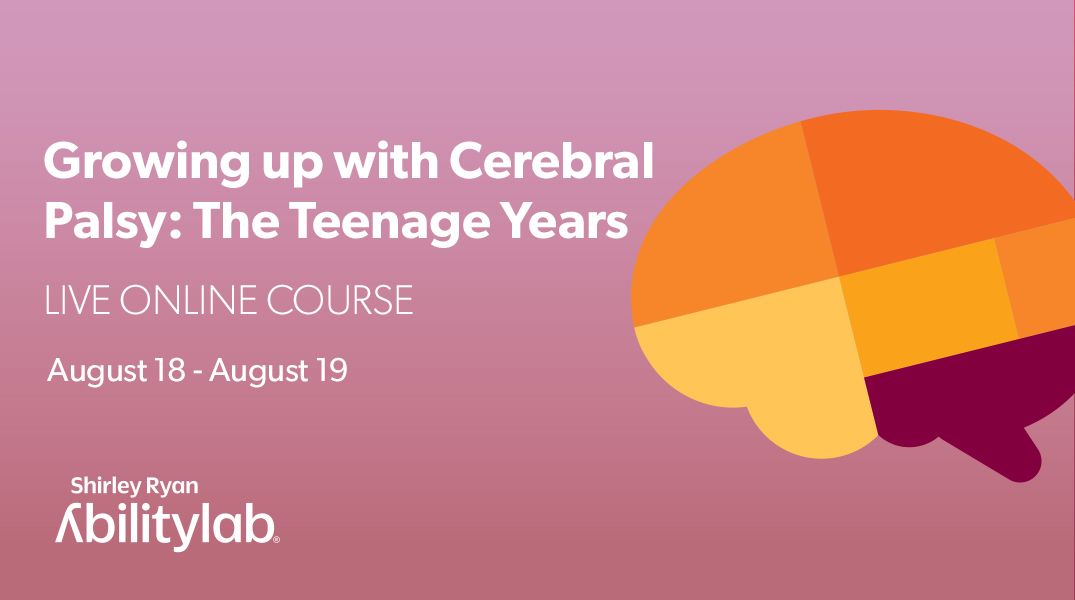 August 18th, 19th 2022
Shirley Ryan Ability Lab, Chicago, IL — held virtually.
11.0 ABC Credits. 
Contact:  Leslie Marriott – 312-238-6839 
2022 Live Dates:
October 21, October 28, November 4, November 11, November 18, December 2, and December 9
(There will be opportunities to view recordings of each of these sessions if you are unable to attend a live date or wish to review the content) 
This live, online course takes a fresh approach to the observation and analysis of typical and atypical patterns of standing, stepping and walking with full gait cycles, OSKAR. The course will span 8 weeks with 7 half-days of lectures and interactive discussions, including extensive video vector gait laboratory case studies.  The alignments, kinematics and kinetics of standing and walking, and the atypical patterns of disabling conditions will be reviewed with particular reference to orthotic management and rehabilitation programs.  Patient cases will focus on cerebral palsy, neural tube defects and other childhood-onset disabling conditions, but are applicable to adults with a childhood-onset disability or acquired neurological conditions. 
2023 Academy Annual Meeting & Scientific Symposium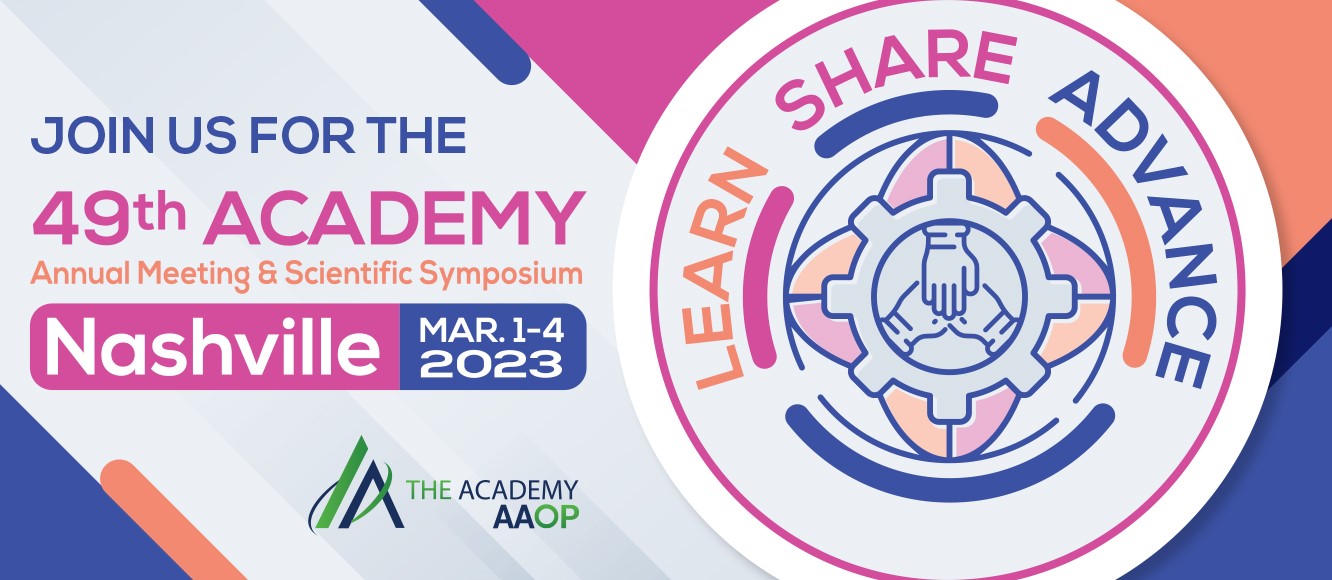 March 1-4, 2023
Nashville, TN
Be a part of the BEST in O&P education by participating in the
2023 Academy Annual Meeting & Scientific Symposium.
The Academy Annual Meeting and Scientific Symposium is the preeminent yearly forum for O&P professionals to gather with colleagues to explore and discuss the current and future prospects for the O&P profession. The Annual Meeting program offers outstanding clinical, technical, pedorthic, mastectomy, and professional development programming, with a focus on evidence-based practice.
This is your opportunity to connect with like-minded practitioners, researchers exploring evidence-based practices, and manufacturers that are creating tools to help you better serve your patients.