2023 Academy Annual Meeting & Scientific Symposium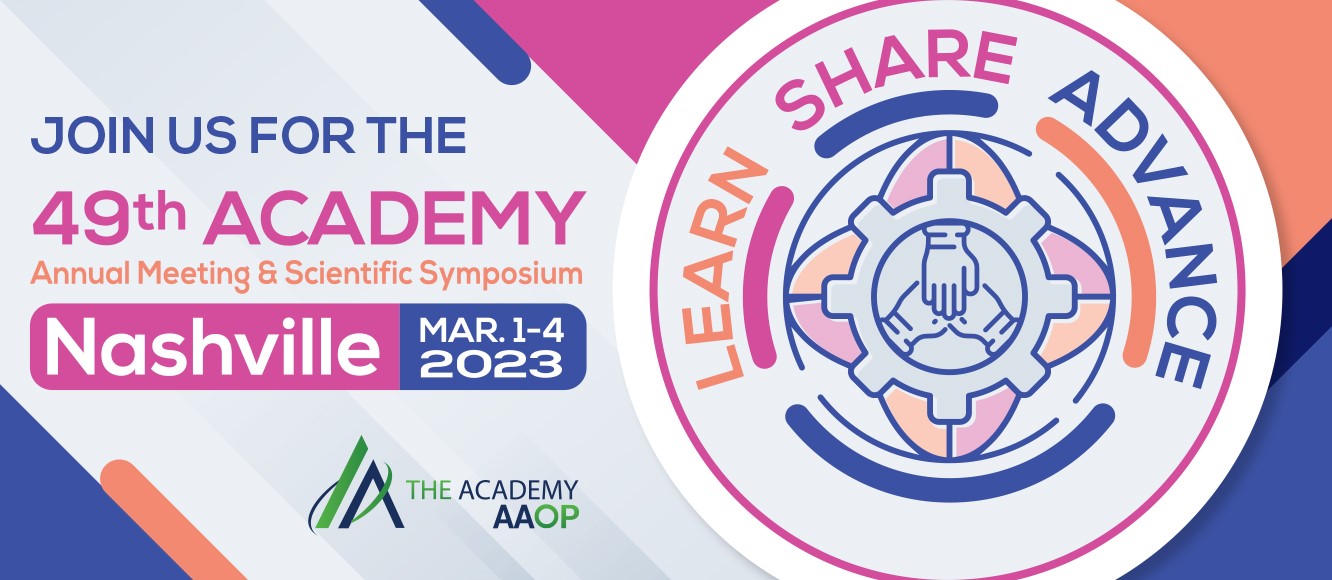 March 1-4, 2023
Nashville, TN
Be a part of the BEST in O&P education by participating in the
2023 Academy Annual Meeting & Scientific Symposium.
The Academy Annual Meeting and Scientific Symposium is the preeminent yearly forum for O&P professionals to gather with colleagues to explore and discuss the current and future prospects for the O&P profession. The Annual Meeting program offers outstanding clinical, technical, pedorthic, mastectomy, and professional development programming, with a focus on evidence-based practice.
This is your opportunity to connect with like-minded practitioners, researchers exploring evidence-based practices, and manufacturers that are creating tools to help you better serve your patients.