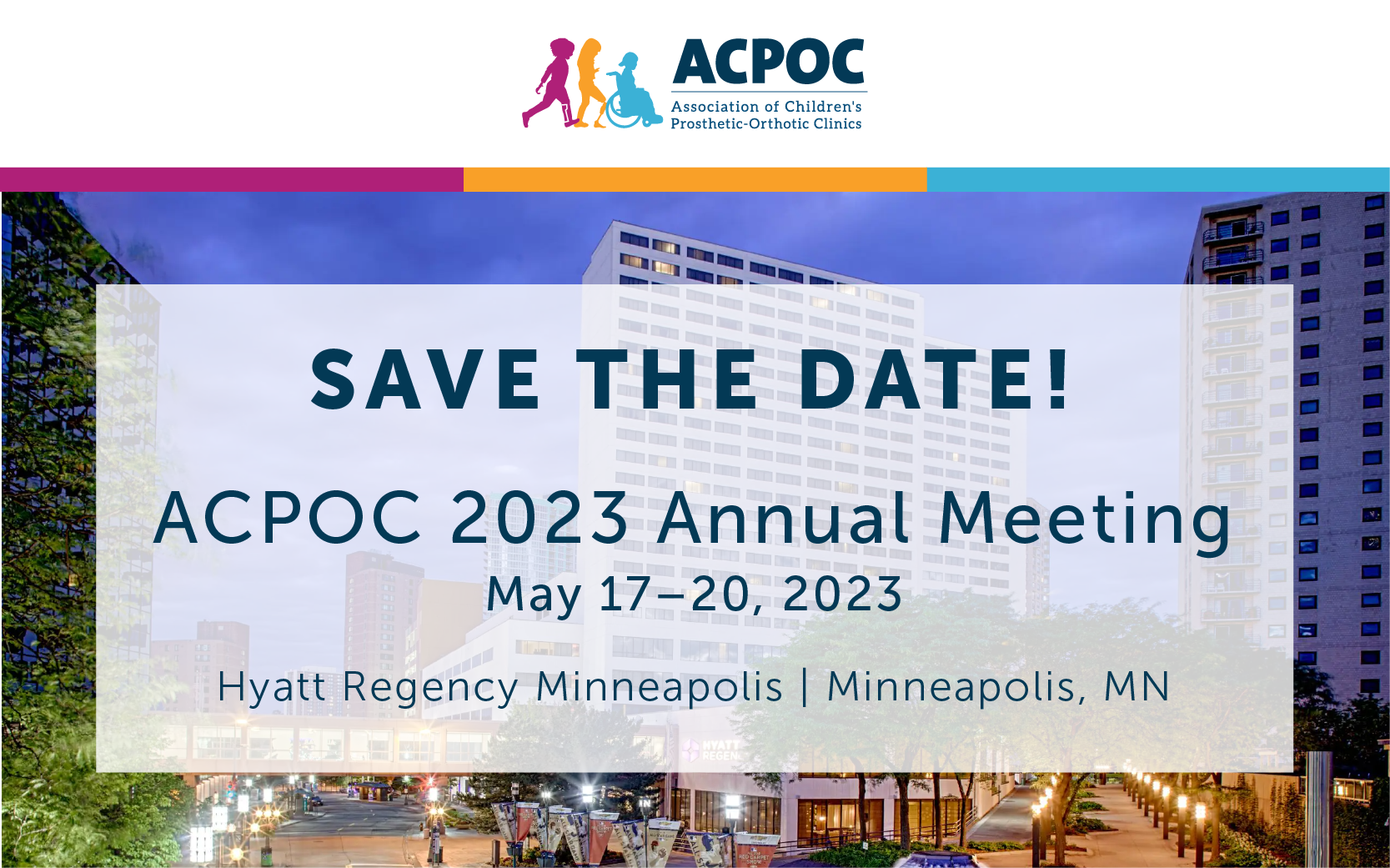 2023 Annual Meeting Abstract Submission
All abstracts must be submitted by the extended deadline of October 31st, 2022
The Association of Children's Prosthetic-Orthotic Clinics (ACPOC) invites professionals interested in pediatric musculoskeletal disorders, neurological impairment, surgical and not surgical restoration, prosthetic and orthotic fittings, therapeutic treatment, and outcomes to begin planning for their participation in ACPOC's 2023 Annual Meeting. The meeting is scheduled for May 18-20, 2023 in Minneapolis, MN.  ACPOC is in the process of considering a hybrid model for the annual meeting, in person and virtual. Please consider attending in person if you are submitting an abstract to present. No definitive decision has been made at this time. 
We are interested in a multitude of topics that revolve around orthopaedic and rehabilitative treatment of children. Intervention can include: 
Prostheses
Orthoses
Physical Therapy
Occupational Therapy
Seating Modalities
Adaptive Equipment and DME
Motion Analysis
Outcomes Measures
Surgical Intervention
Mental and Behavioral Health
Surgical presentations require a review of appropriate imaging studies for proper planning and execution. All presenters are strongly encouraged to include not only clinical photos, but also x-rays, graphs and or charts in their presentations. 
If you have any questions, please contact the ACPOC office at acpoc@affinity-strategies.com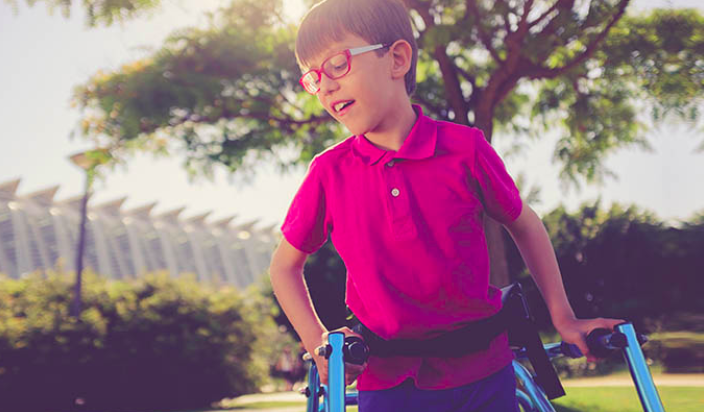 The Association of Children's Prosthetic-Orthotic Clinics (ACPOC) is recognized as the worldwide leader of multidisciplinary rehabilitative care of children, adolescents, and young adults with musculoskeletal differences.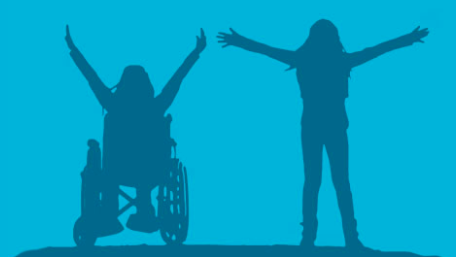 Use our member directory to find a qualified ACPOC member.
Many valuable resouces are avalable to help you find the specific information to help your children with limb loss or orthopedic disabilities.
Join in! Track down sports clubs and organizations that meet your child's needs.