Purchase On-Demand Recordings of the
ACPOC 2021 ANNUAL MEETING!
View the meeting and claim CME credits at your convenience!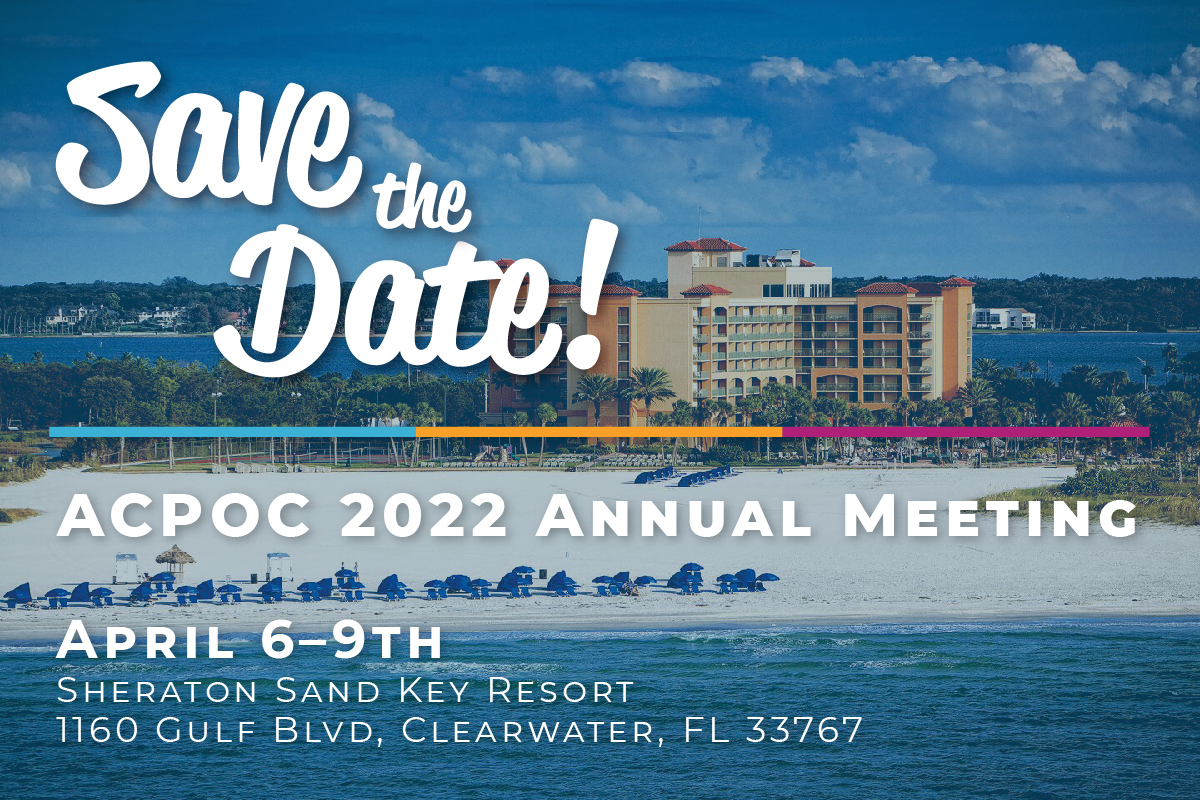 Registration is now open for the ACPOC 2022 Annual Meeting!
ACPOC is excited to announce that our 2022 Annual Meeting will be back in person! We look forward to seeing you all again in Clearwater, FL on April 6–9th, 2022 for 3 days of engaging educational sessions. 
Statement from ACPOC
We, the members of ACPOC, stand in solidarity against the violent acts of racism and gender discrimination that have led to the recent and horrific deaths of Nina Pop, Tony McDade, Monika Diamond, Ahmaud Arbery, Breonna Taylor, and George Floyd, and those names who remain unnamed or unknown. At a time when racial and ethnic minorities are already disproportionally affected by the COVID19 pandemic, there is yet another terror to face within our communities. To live in constant fear for safety simply because you look or seem different within your own community, and even your own home, is agonizing. To suffer innocently at the hands of the same government that is meant to protect you is inhuman inhumane and intolerable. Where is 'the liberty and justice for all?
Change begins with recognizing the long-standing systemic racism and marginalization of individuals and groups that is embedded in our society for many generations.  But this is not enough. We must speak out and demand a difference. If not, we passively allow what we know in our hearts is wrong. We must challenge the day-to-day ignorance that is pervasive and openly offer our support and love to those who are targeted.
As members of ACPOC, we devote our lives to the children and families who frequently experience bullying and feeling ostracized from society. We know firsthand the power of expressing our heartfelt support and the importance of advocacy within the home, our schools, and our communities. We would like to urge all ACPOC members to extend that same support to the families and communities experiencing so much pain, loss, and fear right now. Take the time to ask those around you if they are OK. If they feel safe. Stop and listen to their stories. And if you feel targeted or unsafe, seek a friend or colleague you trust and share your experience. We cannot fight this in our silos. As we grieve together, we can also build a stronger, safer, fairer world that celebrates our differences — together.
ACPOC Board of Directors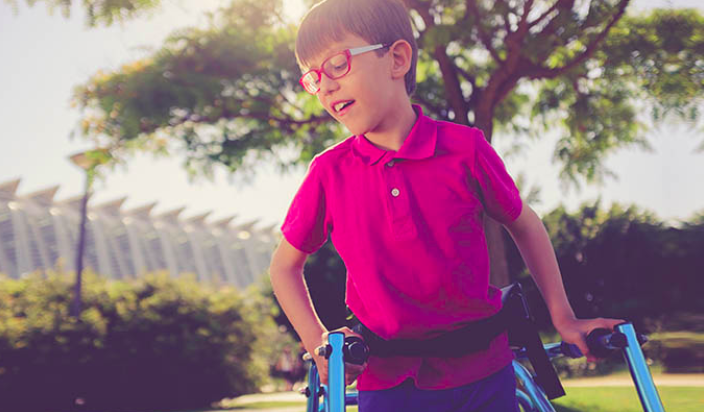 The Association of Children's Prosthetic-Orthotic Clinics (ACPOC) is recognized as the worldwide leader of multidisciplinary rehabilitative care of children, adolescents, and young adults with musculoskeletal differences.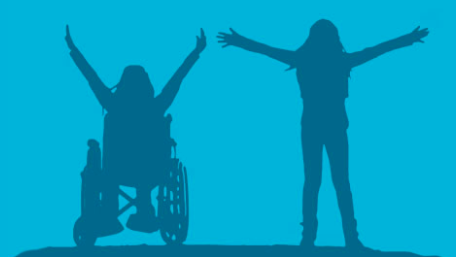 Use our member directory to find a qualified ACPOC member.
Many valuable resouces are avalable to help you find the specific information to help your children with limb loss or orthopedic disabilities.
Join in! Track down sports clubs and organizations that meet your child's needs.